Eurozone Blog — RNS315 Navigation System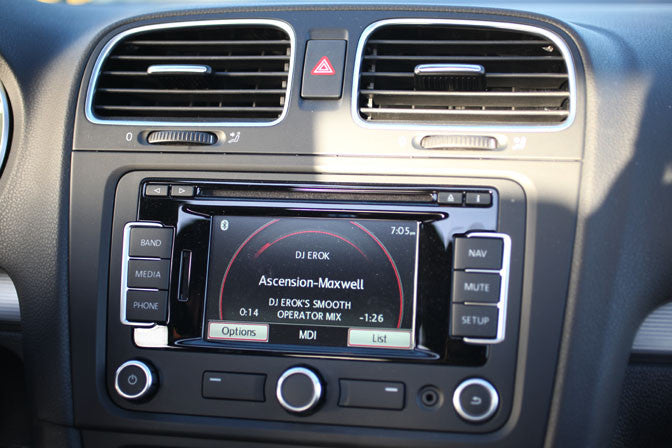 The RNS315 is the Mid-level Audio system from Volkswagen which offers plenty of features at a budget friendly price. This system was introduced in 2011 in most Volkswagen models such as the GTI, Jetta and Tiguan as the premium Navigation System, replacing the RNS510 for those models. The RNS315 is a fan favorite, due to the following features: 5" Touchscreen Turn by turn GPS Navigation Ability to display Navigation info on Instrument Cluster (White Highline Clusters ONLY) SD Card Music Playback 1 Disc CD Slot Sirius Satellite Radio Tuner Built In Rearview Backup Camera Compatible (VCDS Required to activate) Bluetooth...
The RCD510 Touchscreen Radio became available as an option on most Volkswagen models from 2010-2016 and can be retrofitted into older models, as well as models which come from the factory with base stereos.   This radio features the following: Manufactured by Delphi 6.5" Color Touchscreen with 400x240 pixel resolution 6 Disc In Dash CD Changer SD Card Playback (Slot on faceplate of unit) Ipod/External Multimedia Interface (Uses optional MDI input) Aux Playback (Uses existing 3.5mm aux input in glovebox/armrest) 4x20 watt Built in Amplifier Sirius Radio Capable Displays Audio/Radio information on instrument Cluster (Highline Displays only) Bluetooth Audio Playback (Requires...